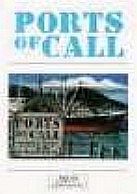 History of Port (part 1)
Port wine traditionally comes from the Douro
Valley in beautiful Northern Portugal. The
wineries are called Quintas and they line the
terraced hills rising up from the mighty Douro,
east of Oporto nearly reaching the border of Spain.
The name Port Wine is protected by the
Appellation system (Denomination of Origin),
just as Champagne can only be placed on a
bottle if it comes from the Champagne region
of France.
There are wine regions in the world producing
Port style wines (South Africa, California and
Australia in particular), but they cannot use
the name.
In the 17th Century British traders, cut off
from their supplies of Bordeaux by frequent
wars in France, took a liking to the full
flavored, robust wines of Portugal. Under the
Methuen Treaty of 1703, England granted lower
duties to Portuguese wines than to those of
France and Germany, becoming for over a century
the principal market for the wines of the Douro
Valley.
But these wines did not travel well, so the
traders added brandy to "fortify" them against
the rigours of their Atlantic sea voyage.
Before long pure grape spirit was added during
fermentation and Port, as we drink it today,
was created.
The pioneers of the Port trade soon found the
fortifying process did far more than just
protect the wine. It improved it, giving it
the power to mature into something unique,
transforming in the cool, peaceful lodges at
Vila Nova de Gaia, across the Douro from Porto
(Oporto), into the opulent and complex wine
that we know today as Port.
Brad Caskey
Durango Liquor & Wine
1145 S Camino Del Rio # 101 (next to Walmart)
Durango, CO 81303
(970) 259-4900